The key ingredient to the success of Anja's Tea Garden has always been a hearty measure of personal attention.  This applies particularly to everything on the menu – all our food is home-cooked and our cakes home-baked. So you can be assured, the specially tested gluten free, sugar free, vegan and Banting friendly options are just as delicious as the more traditionally baked goods.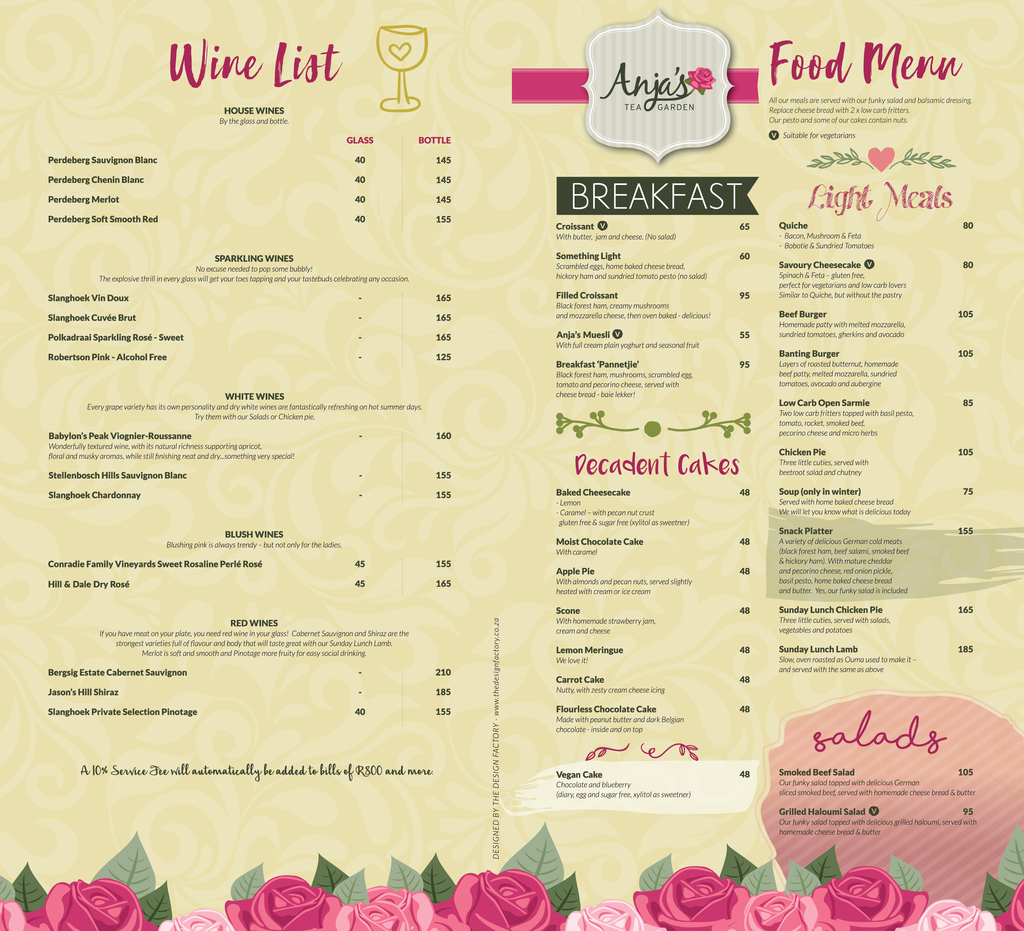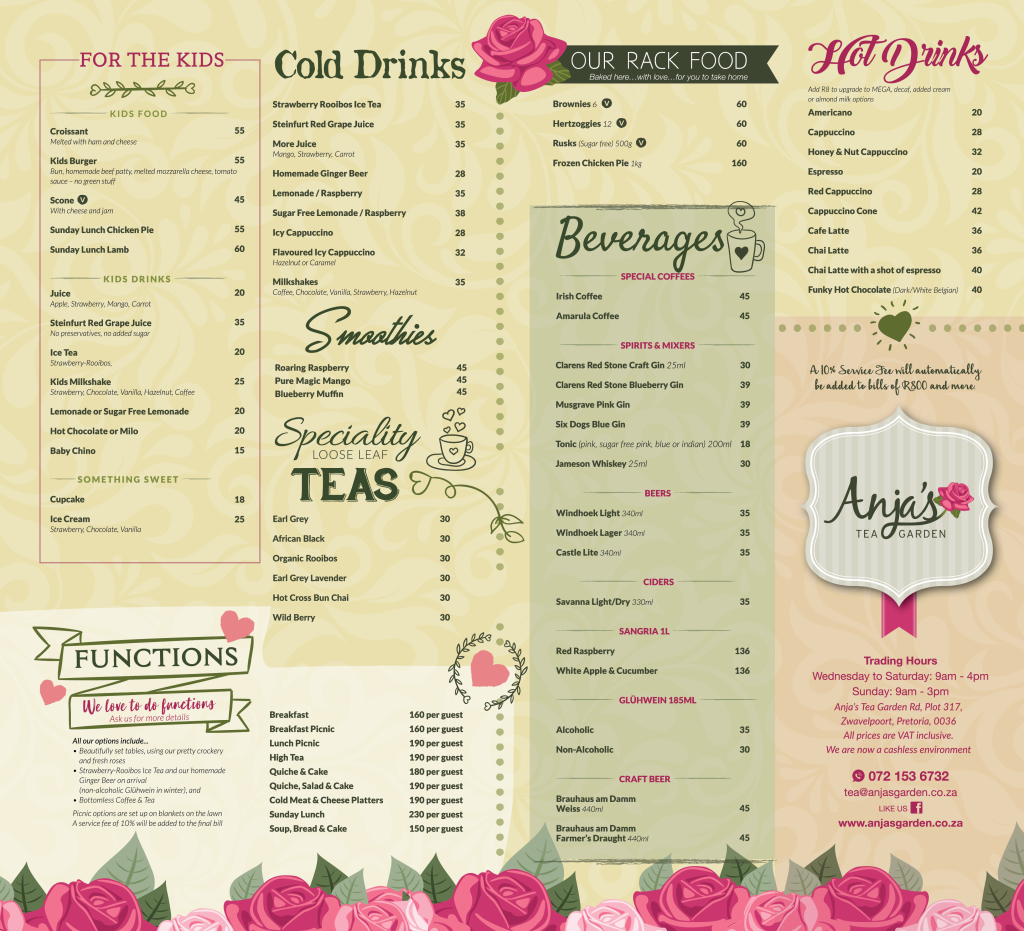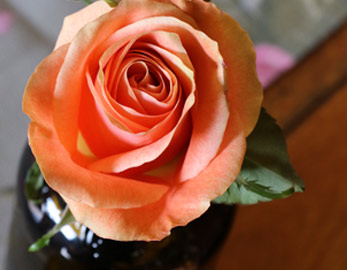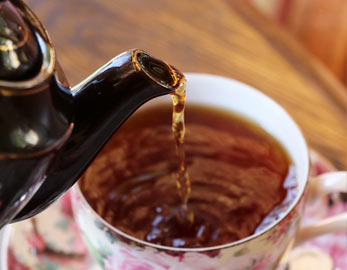 Cakes
Many guests have returned time and again for favourites like the Lemon Baked Cheesecake, the melt-in-the-mouth Chocolate cake, Apple Pie with Pecans or  Anja's renowned Lemon Meringue. A review by Food24 referred to this tart treat as one of the best in the country, calling it "decadent and especially noteworthy".
Have a look at the menu for other mouth watering bakes.
Light lunches
The other speciality on the menu at Anja's is her light lunches. On weekdays and Saturdays, the variety to choose from is sure to satisfy most appetites. From quiche and salad, delicious oven-baked croissants filled with black forest ham, creamy mushroom sauce and mozzarella to homemade burgers, lasagne and much more. Scroll down for menu.
On Sundays, Anja's offers a Sunday lunch, just like Ouma used to make it with roast lamb, mashed potatoes, mixed vegetables and crisp salads. Contact us for details or to book a table.
Drinks
 We serve a variety of teas and probably the best cappuccino in the East of Pretoria. We have unique cold drink offerings on the menu, including our Rooibos and Strawberry Iced Tea, Ginger Beer and Lemonade – all home-made. Or try our Belgian Choc Hot chocolate or our famous milkshakes. Scroll down to view the menu.
ALCOHOLIC BEVERAGES

Anja's is fully licenced  and stocks a selection of boutique wines, champagne, craft beers. We make special Sangria by the jug.